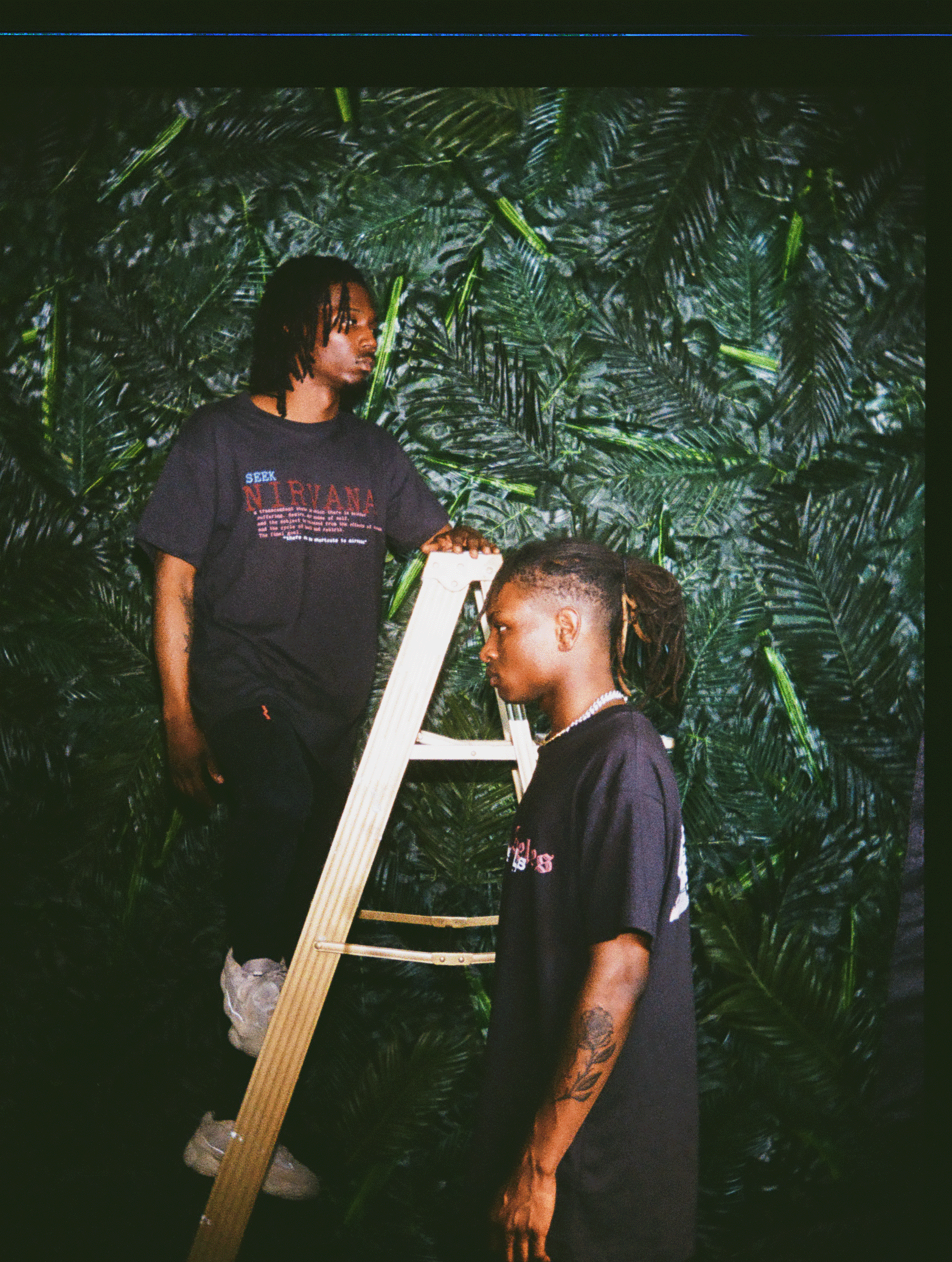 THE CITY OF ANGELS
Lost Angels T-Shirt
Seek Nirvana T-Shirt
The City Of Angels Capsule Collection entails life in Los Angeles, CA.
"La ciudad de Angeles"
"In The Land of the Lotus Eaters, time plays tricks on you. One day you're dreaming, the next, your dream has become your reality"
"a transcendent state in which there is neither suffering, desire, nor sense of self, and the subject is released from the effects of karma and the cycle of death and rebirth. The final goal.
There are no shortcuts to Nirvana"
Photos By: Mario Duvernay
TKOTF CROPPED STRIPED LOGO TEE
LATE NIGHTS AND HEARTBREAKS DECONSTRUCTED DENIM JACKET
CROPPED LACE HOODIE
Collection of Essentials
Everyday-wear…
Part-Time Lover Tee
Part-Time Prostitutes Hoodie
Late Nights and Heartbreaks Deconstructed Denim Jacket
The Part-Time Lover Capsule Collection is about love in this day and age.
"Why do I keep on running away, I know that i'm not good. I'm never gonna treat you, never gonna treat you like I should"
AmeriKKKA Hoodie
AmeriKKKA CrewNeck
AmeriKKKA Short Sleeve Crew
The Land Of The Free Capsule Collection entails the treatment of Black individuals in AmeriKKKa.
Are we really free"?